Our Teachers
---
Director and Owner:


Johanna Booth-Miner, mother of three and grandmother of five, holds a Bachelor of Science degree in Early Childhood Education and a teaching certificate as an early childhood educator through the state of New Hampshire. Prior to founding Live & Learn, Johanna spent 3 years at Newmarket Daycare; a semester teaching at Project Child; an integrated kindergarten in Dover, NH, and has past experience as a Girl Scout troop leader and a Sunday school teacher. Johanna constantly strives to gain knowledge in the field. Currently, she is working towards her Masters degree in Early Childhood and Special Education through courses at Keene State College and The College of Lifelong Learning. Johanna holds current certification in First Aid and CPR and is credentialed in NH as both an Early Childhood and Afterschool Administrator level 3 as well as an Early Childhood and Afterschool Master Professional, Trainer, Mentor, Consultant.

Johanna works hard to enhance the professionalism of early childhood educators. She chaired ABC's annual Spring conference for seven years and in 1998 was the co-chair for the New England Association for the Education of Young Children conference. Jo is also a member of The National Association of Child Care Professionals and The New Hampshire Children's Lobby. In 2004, Johanna became the President of the New Hampshire Association for the Education of Young Children (NHAEYC.) In 2003, she was selected as Administrator of the Year.


---
Co-Director:


| | |
| --- | --- |
| | Sarah E. Miner, mother of two, attended Live & Learn as a child and returned to work in the classroom in June of 1995. In the Winter of 2001, Sarah accepted the position of Assistant Director, and became Co-Director in 2004. Sarah received her Master's in Early Childhood and Elementary Education from the University of New Hampshire in 2005. She is credentialed in the State of NH as an Early Childhood Master Teacher level 3 and an Afterschool Master Professional Workshop Trainer, Faculty, Individual Mentor and Program Consultant. Sarah also holds current CPR and first aid certification and is a member of NAEYC and NACCP. In 2005, she was selected in the top 10 for the Tylenol Award and received the Henry Morgan Award, and was selected as a fellow for NAEYC's Strengthening Families program by the Doris Duke Foundation in 2006. |
---
Our Teachers:
Infants (I), Toddlers (T), Younger Preschool (YP), Older Preschool (OP), Kindergarten (K), Rising Hawk Afterschool (RH) designates which classroom the teacher spends the majority of their time.

| | |
| --- | --- |
| | Molly (K) started at Live & Learn as an intern in 2014. She joined the Kindergarten teaching team in the fall of 2014 after earning her BA in Psychology from UNH. Molly is certified in CPR and First Aid and enjoys hanging out with friends and spending time at the lake! |
| | |
| --- | --- |
| | Kaila (K) did her internship in Kindergarten then joined the Live & Learn staff in the summer of 2013. She is a graduate of NHTI and has her associate's degree in Early Childhood Education. When Kaila isn't working, she loves to paint and is also a cheerleading coach! |
| | |
| --- | --- |
| | Lauren (T) graduated from Granite State College with BS in ECE and certificate in Special Education. Lauren has been teaching for over five years and has experience with many different ages.She is credentialed in NH as an Early Childhood Teacher level 5. Lauren loves teaching, loves and has many animals, and loves to live life to the fullest! |
| | |
| --- | --- |
| | Danielle (I) joined Live & Learn in May 2009. She lives in Barrington with her daughters Adlie and Norah. Danielle is working towards her AS in Early Childhood Education. She is credentialed in the state of NH as an Early Childhood Teacher level IV and holds current 1st Aid and CPR certifications. |
| | |
| --- | --- |
| | Jamie (K/A) has a degree in English literature from the University of Oregon and an MFA in creative writing from Penn State University. She moved to New Hampshire in the summer of 2014 and spent two years teaching college-level writing, tutoring high school and college-aged students, and taking care of children (her own and others) in her home. Before moving to New Hampshire she lived in New Jersey where she worked as a writing instructor and birth doula. She loves to walk, do yoga, and bake sourdough bread. She joined the Live and Learn staff mid summer in 2016 at Camp Rising Hawk and now works at Afterschool and in Kindergarten |
| | |
| --- | --- |
| | (I) Whitney joined the infant room in June2016. I earned my bachelor's degree in psychology at UNH. I always knew I wanted to pursue a career in early childhood education because working with children is my passion. With prior experience in an infant room, I wanted to continue to be a part of the joy a child feels each time they reach a milestone. I'm very excited to be apart of Live and Learn. |
| | |
| --- | --- |
| | Pauline (I) started in October 2016. She has a long history in childcare working with children in a variety of ways. She enjoys skiing and camping in Vermont with her hunsband and three children. |
| | |
| --- | --- |
| | Ellie (T) Elli is pursuing her masters in elementary education and a bachelors in Psychology from UNH. She grew up with 4 siblings so she's very used to the fast paced lifestyle that kids bring to the classroom. She can't wait for the opportunity to help the kids at Live and Learn grow and explore. |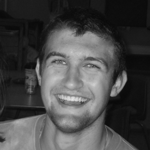 Sam (float) joined the Live & Learn team in September 2014. He graduated from Oyster River High School and is now studying Occupational Therapy at UNH. Sam comes from a large family so brings with him a lot of hands on experience with children. He is certified in CPR and First Aid and can be found both in the Kindergarten classroom and at Afterschool.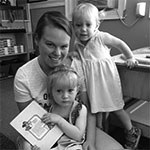 Tiffany (T) Started as an intern in the Toddler room and joined the Live and Learn family in April 2016. She has her associates in ECE and plans to continue her education. In her free time she enjoys going on adventures with her husband.
| | |
| --- | --- |
| | Nicole (YP/RH) started at Live & Learn as an intern in August 2010. Following her internship, Nicole joined the older preschool teaching team. She is credentialed as an Early Childhood Teacher level 5 in the State of NH. She earned her Associates Degree from NHTI in ECE and is working towards her Bachelor's Degree in the same field. Nicole enjoys spending time with friends, going to the beach, and is an avid Red Sox fan! |
| | |
| --- | --- |
| | Gerry (Kitchen) Gerry has been at Live and Learn since 1983. She has been a beloved teacher in every classroom at Live and Learn. She has recieved many teaching awards and is credentialed by the State of NH as an ECT level 1 and is certified in CPR and First Aid. Gerry is a mother of one and a grandmother of three. Gerry now spends her time as the chef extraordinaire of Live and Learn creating nutritious culinary delights for all of the children. Some of her specialties include: homemade crackers of all kinds, friendship bread, veggie patties, and her famous cream cheese dip. |
| | |
| --- | --- |
| | Shawn (RH) was formally the site director for the Live & Learn Afterschool Program and has worked in the Early Childhood field for over ten years. He graduated from UNH with an Associates Degree in Business and a BS in Social work. He holds the Early Childhood credentials of Lead Teacher I and Director Level I. In the fall of 1998, Shawn started up his own storytelling business. His goal is to captivate children, help them use their imagination, and develop their appreciation for reading and writing. Shawn left Live & Learn from 2000-2005 to travel throughout New England as a professional storyteller. After telling stories at Live& Learn one afternoon, with a chance meeting with Johanna, she asked Shawn to come back to Live & Learn and substitute at the Afterschool program allowing him to help the program and continue to tell stories. Shawn is also a published author! |
| | |
| --- | --- |
| | Bobbi's (OP) Started as an intern/practicum student in Older Preschool in 2014 and officially joined the team in spring 2015. She has earned her associates in ECE from NHTI and is currently working towards her bachelors with a certificate in Special Ed. She enjoys spending time with her friends and family and being outside! |
| | |
| --- | --- |
| | Emily's (float) joined the Live and Learn team in the summer of 2015. She's worked mostly in Toddlers and Younger Preschool. Emily is attending UNH working towards her bachelor degree in Education with a minor in French. |
| | |
| --- | --- |
| | Grace (T) Grew up in strafford NH on her families homestead where she was homeschooled and spent her youth competing in highland dancing, orienteering, dogsledding, and played the fiddle. She attended a charter school in Exeter and from there graduated from a college in the lakes region with a degree in liberal arts with a focus on environmental studies, ceramics, cultural studies, and creative writing. Grace has spent time in Scotland visiting family and volunteerin on farms and also 2 years in Alaska where she represented the USA in the dogsledding world championships. Grace spent last winter teaching 3 year olds how to ski. |
| | |
| --- | --- |
| | Melissa (T) joined the Live & Learn staff in January 2004. She took a two year break to gain valuable experience with another group of toddlers and returned to Live & Learn in August 2009, along with her son! Her passion is toddlers as they are ever changing and growing so fast! Missy has a BS from UNH with a concentration in child studies. Missy is credentialed with the State of NH as an Early Childhood Master Teacher Level 2 with the Infant & Toddler endorsement, an Early Childhood Master Professional Trainer, Mentor, Consultant, an Early Childhood Administrator level 1, and holds current first aid and CPR certifications. |
| | |
| --- | --- |
| | Julia (P1) Is a full time teacher at Live and Learn in the younger Preschool classroom. She enjoys exploring nature and drawing and painting shen she has spare time . |
| | |
| --- | --- |
| | Kami (K) Joined Live and Learn in September 2015. You can find Kami teaching upstairs in Kindergarten. She is currently a senior in highschool learning at home. She loves children and playing field hockey. She is certified in CPR and First Aid. |
| | |
| --- | --- |
| | Tracey (P1) Joined Live and Learn in August of 2015. She is a senior at UNH studying music and special education. In her free time she enjoys hiking and practicing the French Horn. She is certified in CPR and First Aid. |
| | |
| --- | --- |
| | Emily (P2) After spending a couple of years in special education, Emily is glad to be back in the early childhood education field. She is working towards her ECE certificate and hopes to become a lead teacher in the future. Emily has a love for the outdoors, animals, and of course children!. |
| | |
| --- | --- |
| | Amanda(RH) Is currently studying occupational therapy at the University of New Hampshire. She has a lot of babysitting experience and loves working with children. In her free time she can be found hanging with her family, she has a passion for sports and loves being active . |
| | |
| --- | --- |
| | Chayleigh(Older Preschool) Is currently attending UNH and going for her bachelor's degree in child development. She has worked in childcare for 5 years and is currently CPR and First Aid certified and is alos a lifeguard. She enjoys going to the beach and spending time with her family and friends . |
---
Other Staff:


| | |
| --- | --- |
| | Bekki joined the Live & Learn team in March of 2008. She has her BA in Social Psychology and is working towards getting her Masters. Bekki is credentialed as an Early Childhood Teacher level 3. She is the accreditation guru and administrative assistant at Live & Learn and can be seen helping out in the classrooms as needed. Bekki is also a proud mom of her daughter Natalie! |
| | |
| --- | --- |
| | Dave built the entire new addition building with Nathan and then stayed on as the Garden and Outdoor Educator. He has years of experience in construction and building design and is now in charge of facilities and maintenance. Dave is also a certified playground inspector, water operator, and is credentialed in NH as Afterschool Direct Service level 3 and an Early Childhood Teacher level 1. |